Since 2013, SLM MEDIA has managed post-production for more than 80 films, documentaries and TV series. Throughout these projects, we have organized the company to meet the producers financial, technical, and artistic needs.
SLM MEDIA offers a full post-production management service: from project development, film set preparation, and post-production, to delivering elements to the various distributors.
We have since added clearance services, Audio Description and SME subtitles, to offer a full management service for all core businesses involved in post-production.
Over the course of our experiences supervising post-production, we have acquired significant technical, artistic and financial know-how in many countries.
We continue to work on foreign language films, when all or part of their post-production takes place in the United States, Canada, Great Britain, Germany, France, the Netherlands, and Italy, among others.
TECHNICAL
Technical expertise
(all types of media)
Respect of deadlines
Regular reports
Technological watch
Performance guarantee
FINANCIAL ASSISTANCE
Pooling of costs
Negotiated rates
Competitive intelligence
Implementation of budget
& monitoring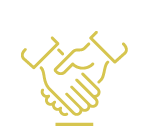 HUMAN ASPECTS
Comprehensive management
7/7 availability
Quick reply
Time saving
High satisfaction rate